Welcome!
Our Kids' & Teens' sections offer a wealth of resources to spark imagination and learning. Here you can check out Launchpads, board games, basketballs and stuffed animals – as well as books! Our children's room features a dollhouse, lego table, play kitchen, coloring table, and three AWE literacy computers.
"A house without books is like a room without windows". – Heinrich Mann
What's Going On:
○ ──────
Children's Book of the Month
Nightbooks
by J.A. White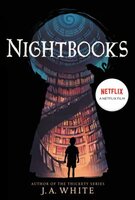 BOOK DESCRIPTION:
Imagine a cross between Arabian Nights and Hansel and Gretel in a contemporary setting. This creative and spooky story is perfect for the Halloween season. Horror for kids is a new and emerging genre and this book absolutely takes the cake. It's creative, fun, and excellently written. Mrs. Molly highly recommends.
Teen Book of the Month
The Language of Thorns
by Leigh Bardugo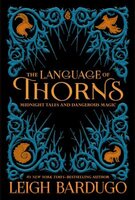 BOOK DESCRIPTION:
These short stories are dark, surprising, and absolutely excellent. This book made Leigh Bardugo Molly's new favorite YA writer. Perfect for the spooky season, you will not be able to put this book down. These stories are absolutely beautiful, fantastical, and delicious.
Latest Releases for Kids
○ ──────