Welcome!
Our Kids' & Teens' sections offer a wealth of resources to spark imagination and learning. Here you can check out Launchpads, board games, basketballs and stuffed animals – as well as books! Our children's room features a dollhouse, lego table, play kitchen, coloring table, and three AWE literacy computers.
What's Going On:
○ ──────
Children's Book of the Month
The Flower Garden
by Renee Kurilla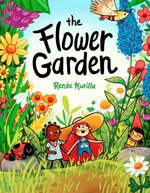 BOOK DESCRIPTION:
This graphic novel is a new favorite for all the librarians. The story is peaceful, fantastical, artistic, and all the right things for a young reader. This story will warm any heart and will light any spark of creativity. Learn to enjoy the wonders of nature and friendship in this incredible, short, and sweet book.
Teen Book of the Month
Red Queen
by Victoria Aveyard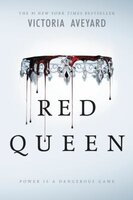 BOOK DESCRIPTION:
Anyone can betray anyone. This book is a roller coaster of emotions, romance, and drama, all set in a dystopian society. It will certainly keep you on your toes and always guessing. Read this if you want something you simply can't put down!
Latest Releases for Kids
○ ──────