Welcome!
Our Kids' & Teens' sections offer a wealth of resources to spark imagination and learning. Here you can check out Launchpads, board games, basketballs and stuffed animals – as well as books! Our children's room features a dollhouse, lego table, play kitchen, coloring table, and three AWE literacy computers.
What's Going On:
○ ──────
Children's Book of the Month
Wild Honey from the Moon
by Kenneth Kraegel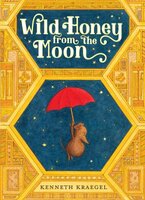 BOOK DESCRIPTION:
This beautifully illustrated book is about a mother's love for her child. She overcomes and does the impossible, by somehow traveling to the moon and facing the meanest creatures, to bring back the cure for her baby. This book is touching, filled with love, and shows you just how powerful a mothers love can be.
Teen Book of the Month
The Magic Fish
by Trung Le Nguyen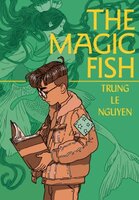 BOOK DESCRIPTION:
This book is about the very real struggle of a boy who wishes to come out to his mother, but it is also much more. This graphic novel contains gorgeous art and with the help of beautiful fairytales, the boy is able to overcome his fear. This book helps to show that every person is unique and everyone's struggles are different.
Latest Releases for Kids
○ ──────